OUR MISSION
The mission of the IATA is to improve the quality of healthcare in the State of Illinois through the advancement, promotion, and improvement of the athletic training profession at all levels, and to promote a better working relationship among those interested in athletic training by providing a means for a free exchange of ideas.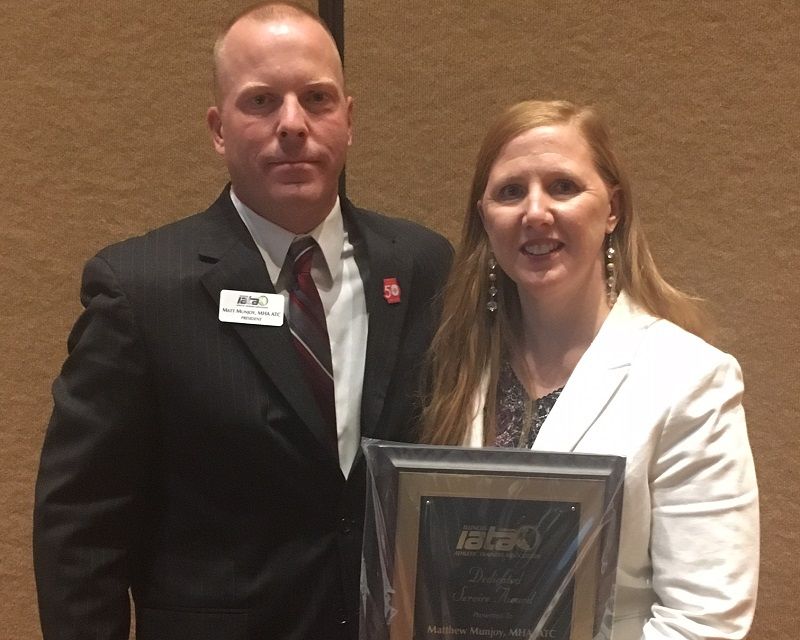 We're proud to announce this year's award winners, a very deserving group of athletic trainers & students who will be recognized at the state meeting this November. Please join us in congratulating the following individuals:
Scholarships
Offspring Scholarship: Kylie Harrier and Alisha Macas
Graduate Scholarship: Alyssa Anderson
Dr. Richard Dominguez Memorial Scholarship: Lilah Nolan
Presidential Memorial Scholarship: Lilah Nolan
Living Memorial Scholarship: Amanda Ryan
Awards
Karen Hovorka Humanitarian Award: Phil Voorhis
Rich Carey Dedicated Service Award: Tanya Marquez
Impact Award: Dave Jerbi
IATA Special Recognition Award: Dr. Carrie Jaworski, and the Carle Sports Medicine Physicians
Clinic/Hospital Recognition Award: Carle Group
Young Professionals Award: Jennifer Ludwig
...and saving the best for last:
The 2019 IATA Hall of Fame
William Pitney, EdD, ATC, FNATA
Eric Streeter, MS, ATC
Joseph Whitson, MSEd, ATC
Need help finding what you're looking for?