OUR MISSION
The mission of the IATA is to improve the quality of healthcare in the State of Illinois through the advancement, promotion, and improvement of the athletic training profession for practicing Athletic Trainers in all settings, and to be proactive in creating effective partnerships in our communities, as well as among those interested in athletic training as a career. In addition, IATA provides a means for a free exchange of ideas for the Illinois athletic training field.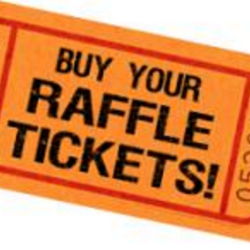 ---
---
Please support the IATA-PAC (Political Action Committee) Raffle. Your participation is vital to the continued success of the Association's legislative advocacy efforts in Springfield. Proceeds from the raffle support our ongoing efforts in Springfield to inform and educate legislators about the issues that are important to Athletic Trainers throughout Illinois.
You do not need to be an IATA member or a Certified Athletic Trainer to purchase raffles tickets, so please use the email invite on the registration page to invite coworkers, friends and family!
Tickets are $20 each OR 3 for $50.
Grand Prize- 70%
2nd Prize- 20%
3rd Prize-10%
Prizes will be drawn in a 50/50 manner with three distributions (First prize 70%, Second prize 20%, and Third prize 10%), while the second 50% of proceeds will go to the IATA-PAC.
The drawing will take place on March 31, 2020 The deadline to purchase tickets is March 30, 2020.
Need help finding what you're looking for?