OUR MISSION
The mission of the IATA is to improve the quality of healthcare in the State of Illinois through the advancement, promotion, and improvement of the athletic training profession for practicing Athletic Trainers in all settings, and to be proactive in creating effective partnerships in our communities, as well as among those interested in athletic training as a career. In addition, IATA provides a means for a free exchange of ideas for the Illinois athletic training field.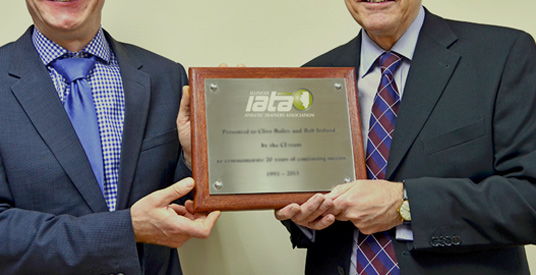 IATA members, we invite you to nominate a deserving colleague for an award this year. We have moved up the awards nomination period, which is open now until March 31st. Honors and awards will be presented at our Annual Meeting & Clinical Symposium on June 11th & 12th, 2022. Please review the various honors and awards available, and consider nominating a hardworking colleague or fellow member.
Click here to view award descriptions and application forms
If you have any questions about the awards process, please contact Membership Director Greg Gaa at ggaamba66@gmail.com.
Need help finding what you're looking for?