OUR MISSION
The mission of the IATA is to improve the quality of healthcare in the State of Illinois through the advancement, promotion, and improvement of the athletic training profession at all levels, and to promote a better working relationship among those interested in athletic training by providing a means for a free exchange of ideas.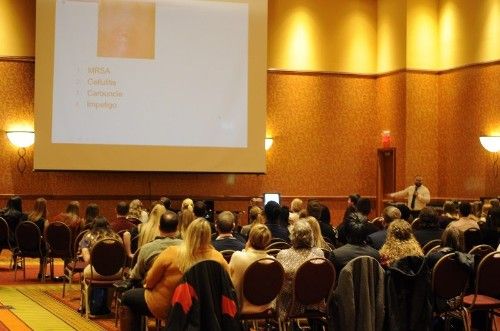 We are seeking a new Education Committee chairperson for 2019. This is an appointed position on the board, responsible for planning the educational aspect of the state meeting, identifying meeting speakers, implementing educational opportunities in addition to the state meeting, ensuring current BOC education provider status for the IATA, and preparing a budget proposal and written progress reports as requested. To be considered for this position, please send a resume and completed IATA application to Past-President Munjoy at mmunjoy@comcast.net, no later than January 31, 2019. The application form can be accessed below.
We would like to thank Noelle Selkow for her tireless work over the past several years in this position. She has elevated the quality of educational opportunities for Illinois athletic trainers to a remarkable status. Due to a promotion, she is stepping down from this position, and we wish her the best.
Need help finding what you're looking for?