OUR MISSION
The mission of the IATA is to improve the quality of healthcare in the State of Illinois through the advancement, promotion, and improvement of the athletic training profession at all levels, and to promote a better working relationship among those interested in athletic training by providing a means for a free exchange of ideas.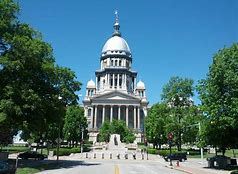 The Illinois Athletic Trainers Association is aware of a new requirement put forth by the Illinois Department of Financial and Professional Regulation (IDFPR) that mandates all licensed professionals complete a one-hour course on sexual harassment prevention. This law takes effect in January 2020, and will affect athletic trainers when we renew our licenses before May 31, 2020. At this time, the IDFPR has not provided any specific courses that meet this requirement. However, they have made a few suggestions on how to find and complete a course. Courses that cover sexual harassment prevention and qualify for CEUs will meet this requirement. Commonly, larger employers will offer courses like this as part of their own workplace policies. As well, Medbridge may have a course that covers this topic and counts for CEUs.
We understand that not everyone has access to Medbridge, or works for an employer that offers this type of course. Therefore, we are currently researching alternative methods for IATA members to satisfy this renewal requirement. Please check back here for more information, as well as in our monthly newsletters. If you have a potential course and would like to know if it meets the requirement, please contact the IDFPR here.
If you have other questions about the IATA's efforts to help, please contact Education Committee Chair Nicholas E. Grahovec at ngrahovec@niu.edu.
Need help finding what you're looking for?