OUR MISSION
The mission of the IATA is to improve the quality of healthcare in the State of Illinois through the advancement, promotion, and improvement of the athletic training profession at all levels, and to promote a better working relationship among those interested in athletic training by providing a means for a free exchange of ideas.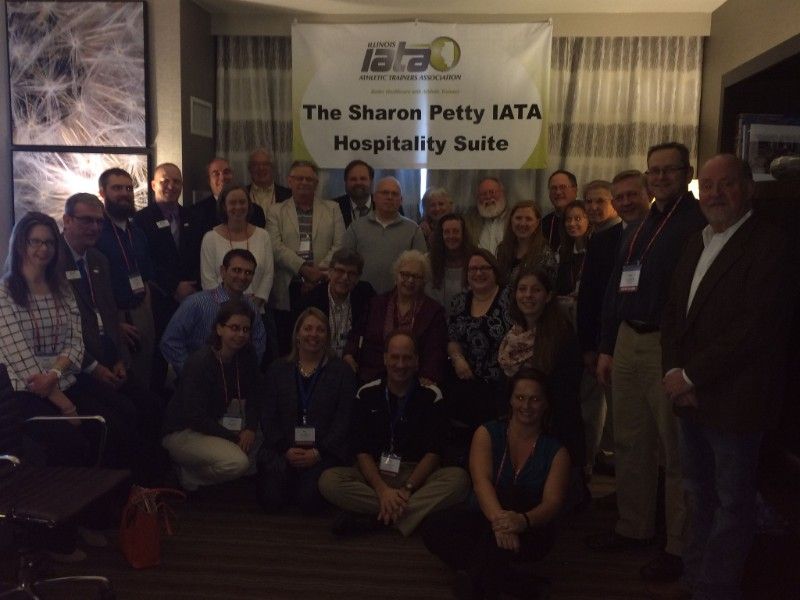 ---
---
You are invited to the IATA hospitality suite, named in honor and memoriam of Sharon Petty who, for years, demonstrated her unwavering support for the IATA by organizing the annual hospitality room at the GLATA Winter Meeting. Join us Thursday though Saturday to enjoy food, drinks, and socializing with your fellow IATA members. The price is $40 per person and is open to everyone.
Thursday: Breakfast 7:30-9:30 am
Lunch: 11:30-2:30 pm
Drinks/Snacks 7:30 pm-11:30pm
Friday: Breakfast 6:30-9:30 am
Lunch 11:00- 2:00 pm
Drinks/Snacks 6:00-8:00 pm and following the GLATA Social
Saturday: Breakfast 7:00-9:00 am
** Please email Megan Hutchins, mhutchins21@gmail.com, if you have any dietary restrictions **
The Sharon Petty IATA Hospitality Suite will be located in Room 1406.
Hope to see everyone there!
Need help finding what you're looking for?