OUR MISSION
The mission of the IATA is to improve the quality of healthcare in the State of Illinois through the advancement, promotion, and improvement of the athletic training profession for practicing Athletic Trainers in all settings, and to be proactive in creating effective partnerships in our communities, as well as among those interested in athletic training as a career. In addition, IATA provides a means for a free exchange of ideas for the Illinois athletic training field.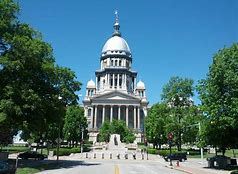 With the signing of HB4629 by Governor Pritzker on May 28, 2022, all athletic trainers in Illinois are governed by an updated Practice Act. The new law does not change the way ATs are already practicing in Illinois, but it does provide some improvements. The most notable changes are:
1. There are updates to our patient populations. While the term "athlete" still overall defines our patient population, athlete is now defined as: "A person participating in an activity that requires a level of strength, speed, endurance, flexibility, range of motion, speed, or agility which may include exercise, recreation, wellness, or employment activity." This puts us in line with many other states and significantly expands the patients we can treat based on the above definition.
2. We have also removed the undue burden and restrictive language of our practice settings. Our practice settings now include: performance art settings, clinical settings, and employment settings. This is in addition to our previous settings, which were formerly restricted to primarily athletic settings.
3. We now have the ability to work under written referral from several health care providers. This opens up A LOT of future opportunities for athletic trainers as we work to educate insurance providers and healthcare settings in the near future. With these, not only do we maintain our previous ability to practice under the direction of or in consultation with a physician; but also under specific written referrals for athletic training services. These referrals can come from: physicians, physician assistants, advanced practice registered nurses, podiatrists, and dentists. The only caveat to this method of treatment is we will be required to provide written updates at least every month to the referring provider. This is certainly new for us in Illinois as athletic trainers, but this falls in accordance with standards of practice that many of our healthcare counterparts have been doing and required to do for years. We will also be working to provide easy-to-use templates for these reports in the near future.
4. We will now be required by law to denote licensure in Illinois by adding "LAT" to our title. For example: Jordan Anderson, MS, LAT, ATC. Many have included this previously in Illinois, however it was never required by law. Going forward, this will be how we all denote that we are licensed in our state. The above example is the proper way to denote our licensure and replaces any previous ways such as: LAT/ATC, L/ATC, ATC/L, which are no longer valid.
If you have questions about these updates or wish to discuss any part of the Practice Act in more detail, please join us at the Business Meeting portion of our Annual Meeting, on Sunday, June 12th at 11:30am in the Plaza G/H room of the Crowne Plaza hotel. If you are unable to make that meeting, you may contact President Anderson and Governmental Affairs Director Bill Durand.
Need help finding what you're looking for?