From the President:
Thank you for considering membership in the Illinois Athletic Trainers Association. Our sole purpose as an organization is to promote and advance the profession of Athletic Training here in Illinois, and we cannot do it without the dedicated professionals like you. We truly value all our members and what they bring to their respective practices and patients. By being an active member in our professional association, it further strengthens our efforts to move our profession forward. We hope that you will utilize all the resources available to you through this website and our social media outlets for information related to athletic training here in Illinois. Our Board of Directors is here and ready to serve you and answer any questions that you may have, so please feel free to contact us.

– President Greg Garofalo, MS, LAT, ATC, ITAT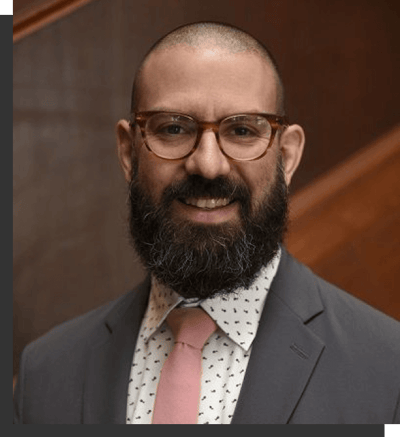 Membership Quick Facts:
Did you know that if you are an NATA member, you're automatically an IATA member as well? The membership fee you pay to the NATA is divided into several parts. Part of it stays with the NATA to provide advocacy and programming on a national level. Another part is distributed to NATA's District 11 to support ATs at the regional level. Finally, a portion of your dues comes back to Illinois, to help the IATA advocate for you on a local level! So, if you're already an NATA member, you don't need to apply to become an IATA member. You're already one of us!

What happens when you apply to become an IATA member? When you click "submit", your application goes directly to the Membership Director. They review it and contact you if they need any additional information. You'll also receive an invoice from our Vice President and association management company, Marquardt & Co., to pay your membership dues online. Once we receive your payment, the Membership Director confirms that you're a member with you! You'll also receive instructions on how to access the Members section of our website.

Commonly, athletic training association memberships renew on January 1st. IATA direct membership (when you apply directly to the IATA, instead of through the NATA) is also based on the calendar year, but you may join us at any time.
Membership Benefits and Partnerships:
Advocacy for secondary school athletic trainers at the Illinois Association of School Boards' annual convention
Hosting the Korey Stringer Institute for a Team Up For Sports Safety event, highlighting the importance of policy creation for student-athlete safety
Ongoing partnership with the Illinois High School Association's Sports Medicine Advisory Committee
Midwest Orthopedics at Rush "Knees for Life" campaign
Annual state symposium
Maintaining state licensure, updating legislative language and the "Sunset Review"
Annual IATA Golf outing supporting the Political Action Committee (PAC) and scholarship funds
And many more!
Info for New Members
Sign up for your National Provider Identification number (NPI#). Instructions to do so can be found at www.nata.org/NPI. It's free and can take as little as 5 minutes!
We would like you to take a look at the IATA Constitution & By-Laws, particularly at the committees. If you have interest in getting involved with the IATA or a committee in particular, please contact the IATA Membership Director, Greg Gaa.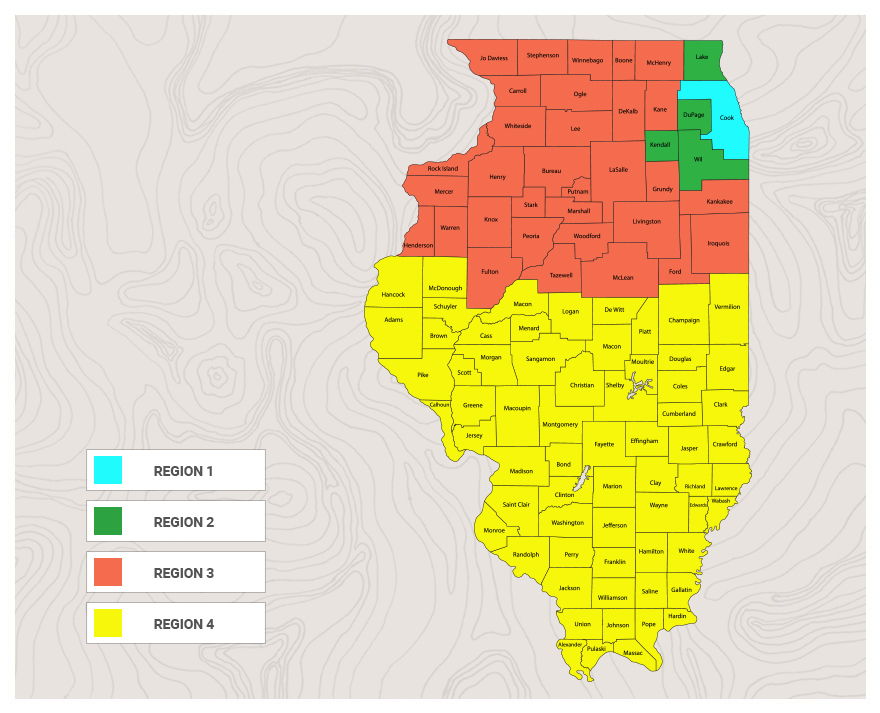 What IATA Region Am I In?
The IATA is divided into four regions, each with a representative to the Board. This is designed to ensure an equal voice for athletic trainers across the state with regards to IATA matters. Please consult the map to find out which region you are in. If you work in one county and live in another, your region is determined by the address you list in your membership.
Apply for IATA Membership
Members may login to portions of our website and view resources such as:
Board meeting minutes
Monthly newsletters and special advertisements
Educational presentations from previous annual meetings
Need Help Finding What You're Looking For?
Check out our Frequently Asked Questions or contact us directly!