OUR MISSION
The mission of the IATA is to improve the quality of healthcare in the State of Illinois through the advancement, promotion, and improvement of the athletic training profession for practicing Athletic Trainers in all settings, and to be proactive in creating effective partnerships in our communities, as well as among those interested in athletic training as a career. In addition, IATA provides a means for a free exchange of ideas for the Illinois athletic training field.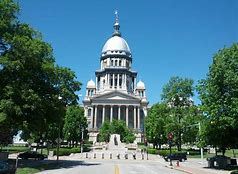 It has been brought to the attention of the Illinois Athletic Trainers Association leadership team that there have been a series of mailings sent out to licensed athletic trainers in the state of Illinois regarding the new requirement for sexual harassment prevention training. This mailing is purely a solicitation for a continuing education company seeking to provide coursework that is compliant with the new requirement. Although this requirement is mandatory, it is required once every two year renewal period.
To provide a reminder, as of January 1, 2020 the Illinois Department of Financial and Professional Regulation (IDFPR) mandated that all licensed professionals complete a one-hour (1 CE) course on sexual harassment prevention once every renewal period. Should your employer not provide state compliant sexual harassment prevention training, there are options available within the NATA Professional Development Center as well as a future course offerings put together by the IATA. If you are searching for an alternate course, it is important to realize that the course must be at or above entry level for Athletic Trainers. If a course meets this criteria, it can be classified as Category D CEUs. Many employer-mandated trainings taken by all employees do not meet this criteria as it is taken by individuals other than healthcare providers. Should you have any questions regarding this, or any educational offerings please feel free to reach out to IATA Education Committee Chair, Nicholas E. Grahovec, at ngrahovec@niu.edu.
For information about future continuing education opportunities offered by the IATA, please click here.
Need help finding what you're looking for?